Adelaide Strip Clubs/Lap dancing clubs and Gentleman clubs
The Firm - Adelaide's Premier Gentleman's Club For the discerning man who demands excellence by day, comes a gentleman's club that delivers by night. Treat yourself to your favourite drink at the Gentlemanís bar. We stock a large variety of liquors, beers, wines and cocktails.
142 north Tce Adelaide 5000
08 8212 6292
contact@thefirmgc.com.au
www.thefirmgc.com.au
The Palace 111 Hindley St Adelaide Ph: (08) 8221 5699.
Hotti Lounge Restaurant 9 Hindley St Adelaide Ph: (08) 8231 7277.
Crazy Horse 141A Hindley Street Adelaide Ph: (08) 8231 2064. Open Monday to Saturday 8pm - 5am.
Strats Hindley Street Adelaide
Madame Josephine's 141 Hindley St Adelaide Ph: (08) 8231 6866. Ultimate All Male Strip Show. Dinner and show or show only entrance fees.
Adelaide 'Relaxation Centres'
Following are a list of 'Adult Relaxation Centers' in Adelaide. Brothels in South Australia are illegal so you will not find anything like that in Adelaide though you may want to try these places for the ultimate 'Adult Relaxation':
Studio 207 Brothel (6 reviews) 207 Currie St Adelaide on the corner of North Street. Ph: (08) 8231 6112. A 10 minute walk from the centre of Adelaide city centre. 30 mins $120, 45 mins $160, 60 mins $200. Australian and Asian girls. Open Monday to Thursday 10am - 3am. Open Friday 10am - 6am. Open Saturday 4.30pm - 6am. Open Sunday 4.30pm - 3am. For brothel reviews for Studio 207 click here.
House of Ann Brothel 1 Ann Street Thebarton Ph: (08) 8354 2880. Open Sunday - Thursday 10am - 3am, Friday and Saturday 10am - 6am. $120 for 30 min, $160 for 45 mins and $200 for 1 hour.
Regency 215 Croydon Park Ph: (08) 8340 7950. Open 7 days a week from 9.30am - midnight
Last updated 21st January 2013
Adult Massage Parlours in Adelaide
Lourdes Adelaide offer sensual full body massage with happy ending 16 Halifax Street Adelaide Ph: (08) 8212 5800.
Claudia's Massage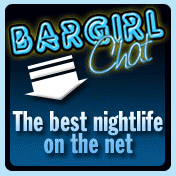 Adelaide Gay and Bi Saunas
Saunas/spas for gay or bi men. Sex on premises with spas, saunas, steam rooms, suckatoriums, sling rooms, private rooms.
431 Sauna 431 Pulteney St Adelaide (SOPV - Sex on Premise Venue)
Ram Lounge 346 King William St Adelaide
Adelaide Escorts
Finesse Top Shelf Escorts have outcalls and in calls available
Also check out the Sydney Adult Entertainment Guide
Gold Coast Adult Entertainment Guide
Brisbane Adult Entertainment Guide
Melbourne Adult Entertainment Guide
Darwin Adult Entertainment Guide